September 17th, 2017 by admin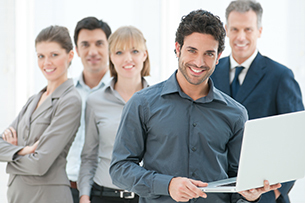 We believe your focus should be on productivity and profitability, not the day to day logistics of keeping your network up and running. Having 40 years experience, and a wealth of best practices to share, the team at ATS Communications will brainstorm meaningful improvements to your business processes, and help implement the best solution for you.
Managed IT services feature U.S. based help desk and network operations center, as well as 24/7/365 monitoring and support. We provide patch assessment, vulnerability scanning, and security reporting to meet all audit requirements.
The many benefits include accessible, educated, responsive support when you need it. Proactive, preventative maintenance to stabilize your business environment, plus ongoing assessment and review to ensure functionality.
Leave it to us, we will shoulder your IT infrastructure so that you don't have to. Learn More Today »
Posted in: Managed IT Services,