Access Control Center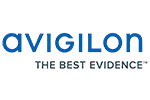 Avigilon Control Center
Avigilon Control Center (ACC) software with High-Definition Stream Management (HDSM) technology delivers full situation awareness and indisputable image detail, leading to faster response times, reduced investigation times, and superior overall protection. Plus, ACC is just as impressive on an iPad, iPhone or iPod Touch with the ACC Mobile application—perfect for security personnel in the field.
IP-based surveillance cameras on a wireless network eliminate the need for a cabled infrastructure. This allows cameras to go places where traditionally it would have been impossible or inconvenient to place them before due to space constraints.
Integrating your surveillance into your network allows you to rethink the entire nature of security infrastructure. Your security coverage need no longer have blindspots – you can truly have eyes everywhere on your business.