MiCloud Connect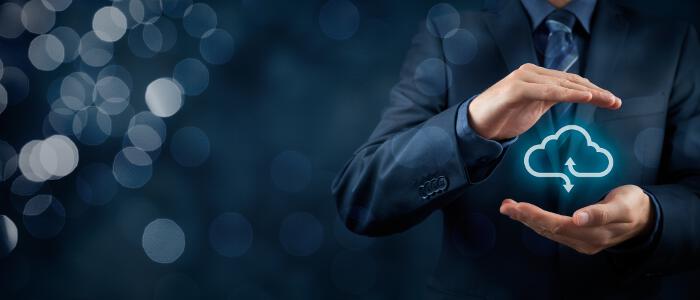 With MiCloud Connect (formerly MiCloud Enterprise), you can bring unified, mission-critical communications into the cloud for increased efficiency, simplicity and mobility. Designed for large enterprises and other companies that require a rich unified communications (UC) environment, MiCloud Connect delivers the highest levels of performance, reliability and security through our global, mobile cloud.
Key Benefits Hosted Unified Communications-As-A-Service
Get a complete UCaaS environment with customizable options and seamless integration with top business applications like Microsoft Lync/Skype, Salesforce, Google and more. You get everything you need in one cloud and one solution from the number one cloud provider.
Maximum Flexibility and Scale
Get maximum flexibility to create your own communications environment without the complexity of managing it yourself. Solutions can easily be scaled up or down without time-intensive IT resources allowing your business to grow and add features at your own pace.
Ideal for Multi-Office Environments
Users enjoy the same communications experience anywhere, anytime on any device. Applications and information move seamlessly because they're stored in the cloud. But they also feature advanced security protection to ensure that sensitive data remains safe.
Collaborate Smarter
Bring Microsoft Outlook, Lotus Notes, Google, Lync/Skype and other applications into the conversation for true unified communications. MiCloud Connect also boasts robust features including presence-based awareness, instant video communication, visual voicemail, attendant console and much more.
Work Anywhere
Deliver a single communications portal that displays consistently on desktops, laptops, smartphones and tablets including Android, Blackberry, iOS and Microsoft devices. This gives customers the freedom to communicate using voice, email, text or chat from any device.
Delight Your Cutomers
Combine your contact center with CRM or other business applications to deliver real-time customer intelligence to agents across any medium (voice, video, chat, etc.) and identify customers based on stored profiles and intelligently route them to the right agents/resources.
Features
Rich unified communications
Local number portability
Direct inward dialing
Flexible SIP bundles
Unified messaging
Multi auto attendant
Enhanced mobility for smartphones, softphones and tablets
Audio / Videoconferencing
Advanced collaboration tools
Contact center solutions
Hybrid network solutions (e.g., MPLS, Cross-Connect)
Mitel survivable gateways with local PRI bundles
Instant messaging
IM/Voice/Video presence
Teleworker support
Dual mode handoff
Single number reach
How It All Works
With MiCloud, you get a business phone system that just works, but for those of you interested in what's under the hood, let's break it down. The brains of the system reside in our high availability data centers that offer world class reliability. For an additional level of service availability, there is an optional uplift to a geo-redundant data center configuration providing enhanced business continuity and disaster recovery. Information and voice calls securely traverse the public Internet to reach their final destination using voice over Internet protocols (VoIP). Employees enjoy the same communications functionality regardless of whether they're are in an office, on the road, or working from home.
Applications
MiCloud Contact Center
MiCloud Contact Center Live (United States only)
MiCloud Vidyo
MiVoice Conference
Local Survivable Gateway