May 1st, 2015 by admin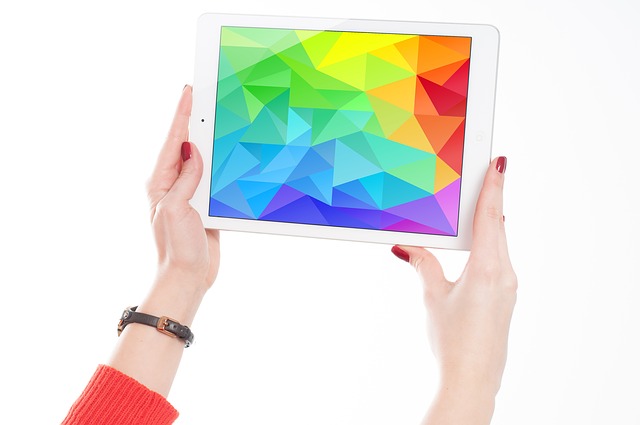 Apple TV, typically used as a video content streaming device for Netflix, YouTube, and iTunes, is fairly common in homes across the U.S. However, this crafty little device that can fit in your palm also has some impressive applications in an office setting through its AirPlay screen mirroring features. With an Apple TV, you can display whatever you want from an iPhone/iPad to a conference room TV—and it only takes a few seconds to set up. This device is a great way to increase productivity by practically eliminating downtime related to presentation hardware configuration.
Unwired Presentations and Easy Configuration
Dragging a computer to the conference room every time you plan to show a PowerPoint presentation isn't practical. Yes, you can connect your laptop to a DisplayPort, HDMI, or DVI connection, but laptops aren't always conveniently portable and the cables may be a nuisance. Installing a desktop computer in the conference room specifically for presentations can also be a burden when it proves uncooperative in transferring presentation files between systems or encounters compatibility problems. If it's a dedicated laptop, it might rarely be used, becoming an unproductive resource.
Screen mirroring the content from an iPad or an iPhone via AirPlay to a wall-mounted flat panel display or TV offers the same presentation output with software such as PowerPoint and the rest of Microsoft Office without the configuration headache associated with a traditional computer setup.
In some meetings, you may not plan initially to use the conference room TV—but what if something comes up and you want to share, for example, a YouTube video? With AirPlay, you can simply access the video on your iPhone and share it on the big screen.
Without a wired connection linking the presentation device to the screen, you (and other presenters) are free to walk around the room with the presentation device at hand. As an added bonus, MacBook users can use AirPlay on Apple TV to share their screen without connecting cables. Apple TV is also great for guest presenters that may forgo a laptop for presentations because tablets are easier to carry.
Sharing Control
With Apple TV, you can move from device to device on the fly. For example, if someone in the room has taken a video with their iPhone camera that happens to be relevant to the presentation, they can take control of AirPlay and show the video without having to transfer files between devices or reconfigure presentation hardware. This advantage can turn a five-minute time waster into a five-second transition. This kind of versatility may be a great productivity booster for open-ended meetings.
Wide Support
Apple TV is compatible with almost every High Definition TV (HDTV) because it uses the HDMI connection standard. Computers feature a range of video output types and often require dongles and adapters to modify the connection to screen share. If you want, you can even conceal the Apple TV by mounting it behind the TV or in another room.
PC and Android Alternatives
PC laptop, Android phone, and tablet users aren't left out in the cold here thanks to screen-mirroring devices like Chromecast, which also uses an HDMI connection to interface with a TV set. Most HDTVs feature multiple HDMI connection ports, so it's possible to accommodate both camps at once. For more information on how Apple TV or Chromecast can boost your productivity, get in touch with ATS Communications.
Posted in: Company News