July 5th, 2017 by admin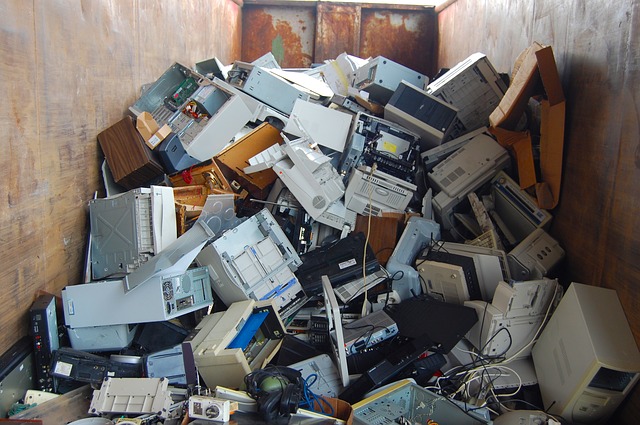 It happens in every office eventually: an employee is going about their workday and suddenly their computer or monitor won't turn on. Fortunately, there's gold in those unused desktops and laptops stuck in the storage closet. Aside from the computers having literal gold in some components, your business can reuse spare, compatible parts from storage as a quick disaster recovery fix. With a little know-how of modular computer parts, a quick swapping can get your staff back to work right away.
Plan Ahead for Reusing Computer Parts
The replacement part storage strategy is particularly helpful for businesses that replace devices on an as-needed or staggered basis as opposed to all at once. Do not spend money on parts you may or may not need in advance: instead, take from computers that are no longer in use. If a laptop's motherboard fails, its SSD can be used to fix another device with a broken storage device and the RAM can be used to upgrade another laptop.
Your IT staff will need to know which parts to keep around, how many of those parts to keep, and how long to keep them around for. The average computer replacement cycle has grown to five-to-six years, which created a longer part compatibility time frame. If a device breaks after four years, its working parts can help fix other devices for at least another two years. Realistically, your IT staff should only keep two or three of each replacement part on hand to manage repairs. After all, this is a disaster recovery strategy, not a repair shop.
Computer Parts to Keep
Hard Disk Drives and Solid State Drives: Both laptops and desktops can use replacement storage devices to restore failing ones or increase total storage space. Storage device failure rates can be fairly high in comparison to the rest of the system. Remember to properly dispose of unused storage devices to avoid data theft.
RAM: Keeping a few RAM modules on hand works well for replacing broken parts and upgrading aging computers. However, these parts come in laptop and desktop variations and lose compatibility across generations.
Laptop Batteries: Battery storage capacity degrades through subsequent charges, so if your business has several laptops of the same model, keep the batteries from the first few that fail in order to replace batteries for the working ones down the line.
Power Supply Unit: Keep one or two desktop power supply units in storage to replace failing ones. These devices usually have limited compatibility issues, except with high-performance machines.
Video Card: Desktop video cards tend to produce substantial heat and are consequently prone to failure. While swapping one may require a bit of legwork to adjust the drivers, it is much faster than ordering a replacement.
Cables: Since cables bend, they may wear down over time. Hold on to a few extra SATA, USB, and Lightning cables to avoid having to buy new ones. For proper storage, tie up all cables.
Peripherals: While these devices tend to last a long time, they seem to break at random. Keep a handful of spare keyboards, mice, and monitors around just in case.
Any parts your business doesn't intend to keep should be recycled or otherwise properly disposed of. If your business is looking to improve its strategies with disaster recovery and desktop management, contact the experts at ATS today!