October 2nd, 2023 by admin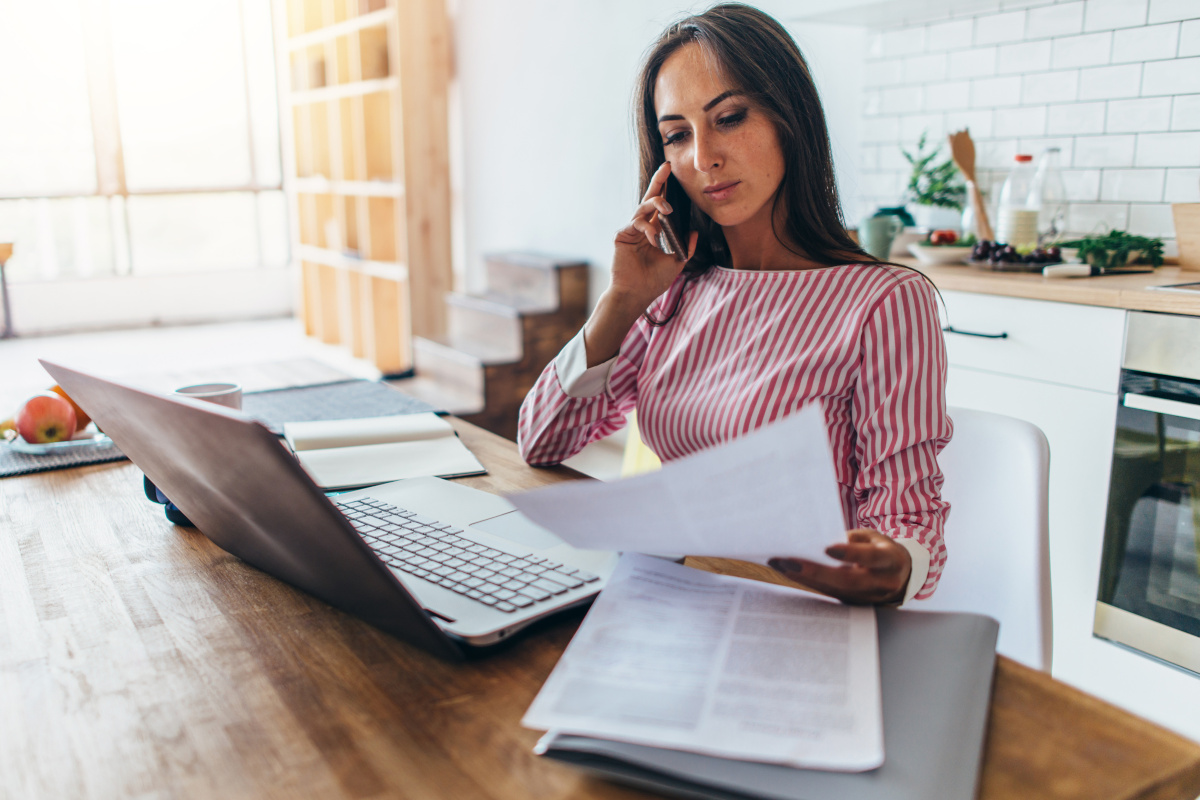 Employee mobility is a key driver of success in today's fast-paced business landscape. Companies increasingly recognize the need to support their workforce in staying connected and productive, regardless of location. It is where cloud phone solutions come into play, offering a versatile and efficient way to support employee mobility.
This blog post will explore how cloud phone solutions can empower your workforce, enhance collaboration, and drive productivity.
The Changing Workplace Environment
The typical workplace configuration is no longer the standard. Due to technological advancements and shifting work dynamics, employees can move on to their workstations from 9 to 5. The rise of the gig economy, remote employment, and flexible hours have transformed how we work. Staying connected and available is critical for businesses to flourish in this new world.
The Function of Cloud Phone Solutions
Cloud phone solutions, often known as Voice over Internet Protocol (VoIP) systems, have transformed company communication for all sizes. They offer phone conversations, video conferencing, instant messaging, and other services through the Internet, removing the need for traditional landlines. This technology isn't only for the office; it helps employees wherever they go.
Employee Mobility Benefits of Cloud Phone Solutions
At Any Time and From Any Location, Connectivity Employees may make and receive calls, participate in video meetings, and use their work phone system from anywhere they like with a solid internet connection using cloud phone solutions. This adaptability lets them stay in touch with clients and colleagues even when working remotely or traveling.
Cost-Cutting Measures Cloud phone solutions are inexpensive because they eradicate the necessity for expensive hardware and upkeep associated with traditional phone systems. It makes them an appealing alternative for firms trying to cut expenditures.
Improved Collaboration Collaboration relies on effective communication. Cloud phone solutions include a variety of communication technologies, such as video conferencing and instant messaging, that allow remote team members to collaborate in real-time. Regardless of geographical location, this generates a sense of togetherness and collaboration.
Scalability Your communication requirements will change as your company expands. Cloud phone systems are extremely scalable, with the ability to add and remove users and services as needed. This adaptability means that your communication system can adjust to changing needs.
Redundancy and Dependability Cloud phone systems frequently provide redundancy and failover features. It implies that your firm may continue to run even if the internet goes down or other technological challenges arise. This degree of dependability is essential for firms that rely largely on continuous communication.
Streamlined Administration Traditional phone system administration can take time and effort. Cloud phone solutions make this process easier by providing user-friendly administration interfaces that enable administrators to make changes, add users, and monitor use easily.
Other Business Tools Integration Many cloud phone options integrate with other corporate programs, such as CRM software and email platforms. This connection simplifies workflows and boosts productivity by providing staff access to critical resources through a single interface.
Enhanced Customer Service Cloud phone solutions frequently incorporate automated attendants and call routing capabilities, which may improve the customer experience by ensuring that calls are quickly delivered to the appropriate department or individual. It increases client happiness and loyalty.
Final Word
Employee mobility is no longer a choice in today's changing work environment; it is a must. Cloud phone solutions provide a diverse and cost-effective means of empowering your staff, improving communication, and increasing productivity.
Cloud phone solutions give the connection and flexibility required to compete in the contemporary business environment, whether your workers work from home, on the road, or in the office. Consider using a cloud phone service to take your company's communication and productivity to the next level.
The regulations of the job are changing as well! The days of being chained to a desk from 9 to 5 are long gone. It's all about adaptability and keeping connected no matter where you are these days. This is where cloud phone solutions come into play!
Your staff may use cloud phones to make calls, join video meetings, and use their work phone system from the location of their choice with an internet connection. There will be no more missed calls or being bound to the workplace! What's more, the finest part? It's inexpensive!
If you want to learn more about how to support employee mobility with cloud phone solutions, contact us today.
Posted in: Cloud