August 27th, 2013 by admin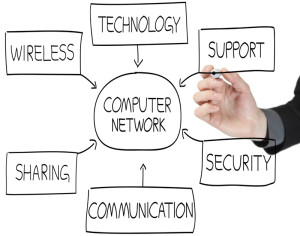 Managed Service Providers - or MSPs - are tasked with the critically important job of managing IT to help businesses run smoothly. Information Technology is the foundation upon which businesses operate, communicate, and grow, and must therefore be well monitored and cared for. What many business owners do not know is that Managed Services are actually a cost-effective IT solution for many small and medium sized businesses.
For a set monthly fee, MSPs provide a reasonably priced solution to reliable IT support, productivity, business continuity, and complex technology pains, all while delivering greater peace of mind.
Managed Service Providers offer many benefits to small and medium sized businesses:
1.  Keep Focus on Core Business While Freeing Up Resources - Employees and business owners alike don't want to spend their limited time fighting IT issues when they could be working on revenue enhancing tasks like product development. Similarly, if IT resources are spread thin, routine monitoring and maintenance tasks are often neglected which inevitably causes problems down the line.

Though Managed Service Providers are often considered a "threat" to internal IT staff, MSPs can instead relieve internal staff of less exciting, routine tasks such as network maintenance, repetitious monitoring of server and storage infrastructure, help desk duties, and day-to-day operations.

2. A True Partner in Business Success -The goal of a MSP is to optimize IT service operations and enhance overall business productivity, thus becoming a powerful catalyst for business growth. Managed Service Providers reduce risk, boost efficiency, and introduce internal IT operations to the latest performance-driven solutions and technologies, thus becoming a true partner in a business' success.
3. Expertise in Best Practices and the Latest Technologies - Technology evolves in the blink of an eye and it can be incredibly difficult to keep up without over-leveraging internal staff. IT Managed Service Providers stay informed of the latest in technology and productivity solutions so you don't have to. Similarly, MSPs work with multiple businesses, gaining new expertise and experience from each client. A Managed Service Provider that has been in business for many years likely has the expertise to handle your situation.
4.  A 24/7, Fully Staffed IT Department at a Fraction of the Cost - All business owners want to proactively manage and grow their livelihood. IT is such a huge part of the growth equation as a business cannot be proactive with unreliable tools. However many business owners assume that proper IT management is too expensive and therefore not worth considering, even if it is important. A Managed Service Provider, particularly one which operates on a flat-fee model, supplies ongoing IT maintenance, support, and insight for one manageable price. This includes emergency support, which is typically dealt with on a bill by the hour, "time and materials" model, and therefore shockingly expensive.
Business owners should focus on growing their business rather than burning their resources fighting IT fires. A Managed Service Provider allows a business to focus on what's important, and hopefully save some time and money in the long run.
Posted in: Managed IT Services, Solutions