September 26th, 2017 by admin
With proper planning, your business can take advantage of USB flash drive technology to increase productivity, while eliminating most of the medium's inherent risk. The USB flash drives likely lying around your business offer excellent opportunities to increase productivity and make workflow easier, but also can be a data security breach waiting to happen. Properly used flash drives can be a great tool for your company, while improperly used flash drives are a major source of lost work and data.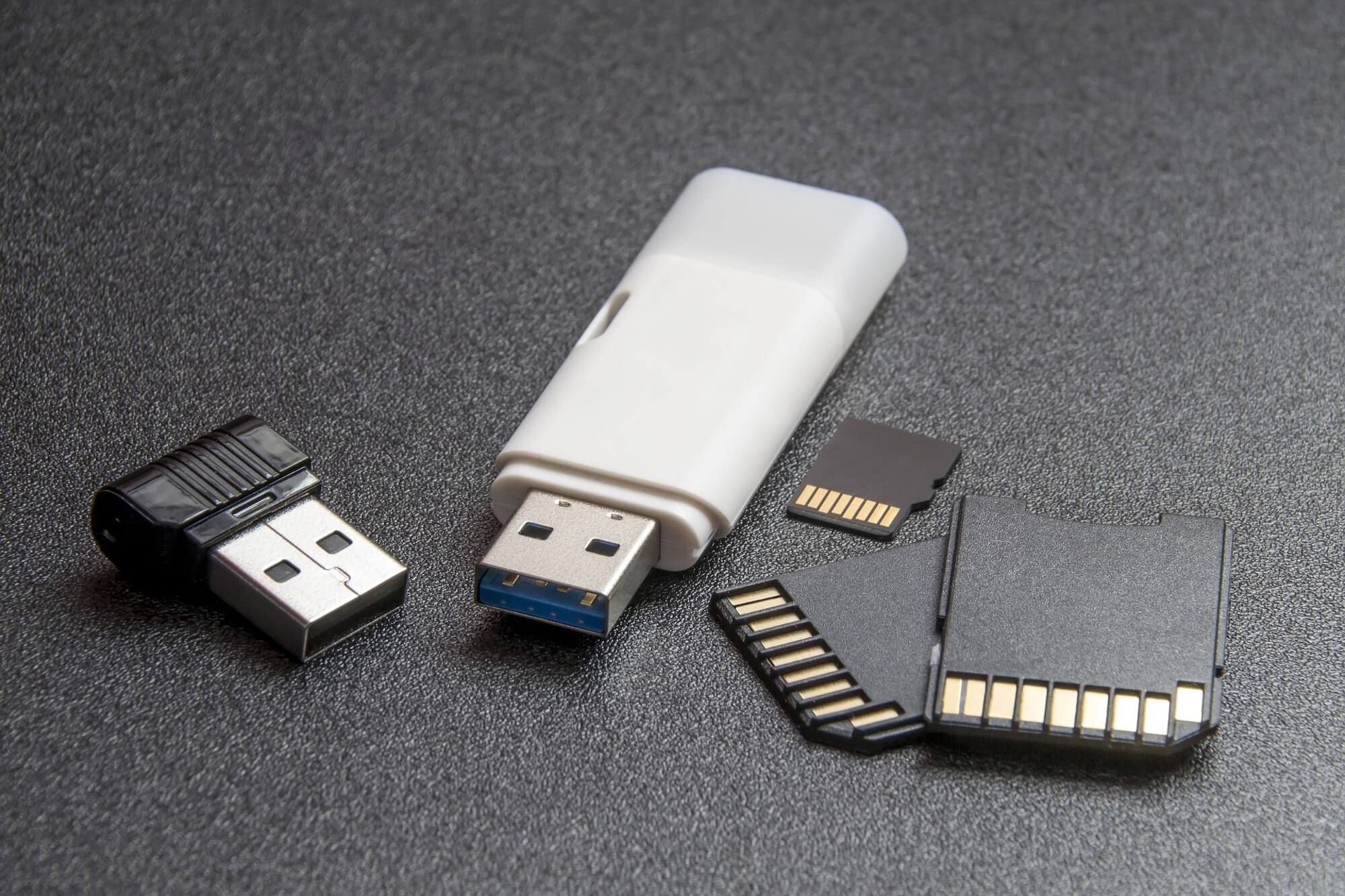 Boundless Productivity Benefits
It's an understatement to say that flash drives are really useful devices. The following list includes just a handful of the ways your business can utilize flash drives in the workplace:
Move large files between computers quickly on demand: Flash drives work very well when transferring large amounts of data between devices in cases where shared network connections and credentials are not viable. Using the flash drive means that you can copy from one system and paste to the other whenever it is convenient instead of at the same time, and it isn't contingent on transfer speed from the local network or Internet connection.
Take work with you: Not all employees work on the same device all the time; flash drives are an easy, offline way to move work with you.
Make a toolkit: A flash drive toolkit is filled with software your staff may find useful including recovery and portable applications. Alternatively, the toolkit may include installers, patches, and serial code libraries for regularly used software your business uses.
Quick-and-dirty backup or recovery: Flash drives can be very helpful when making a quick backup of a computer or transferring data off of a distressed system that needs to be reformatted.
Data Theft: Drives that Contain Confidential Information Should be Encrypted
Flash drives feature a very small form factor which is great for portability; however, the smaller size also makes the devices prone to being lost or stolen. Therefore, any flash drive that is going to be used to store confidential data needs to be encrypted. Your business can purchase an encrypted drive or use specialized software to encrypt a standard drive. However, many encryption software options aren't very portable or cross-platform friendly because they require software on any device accessing the encrypted drive. Windows 10 users can use the built-in BitLocker system and Mac users can use the Disk Utility application to password protect their flash drives.
Data Loss: Broken Flash Drives
While failure rates aren't as bad as they used to be, flash drive technology is still prone to failure when improperly used. Live saving, or using a flash drive as the primary data storage location for a frequently updated file, can lead to a higher failure rate as can improperly disconnecting the device. Get the longest lifespan by primarily storing data on the local device and copying it over to the flash drive when done.
Is your business using its IT technology to its best potential? The IT consulting experts at ATS are ready to help businesses in San Francisco, San Mateo, San Jose, and throughout the San Francisco Bay Area make sure that they are. Contact us today to learn more!