June 8th, 2022 by admin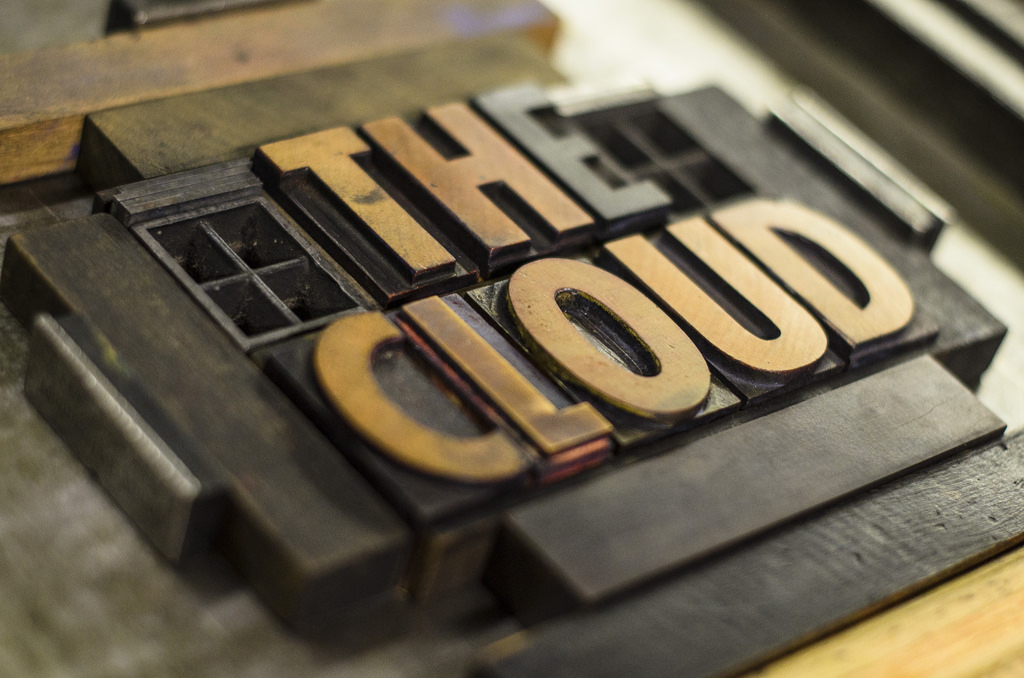 There is no denying that technology has made our lives easier and far more convenient. From the ability to connect people through a single tap on your phone to conveniently finding answers with one Google search, the world has come a long way.
Another aspect in technology has conveniently made life easier, especially for businesses. What is it?
Well, Cloud Computing, of course.
What is Cloud Computing?
Cloud Computing isn't a tricky term to grasp, and if you are someone from the world of technology or corporate, you must know about it.
In case you don't, worry not. Cloud computing refers to many services which can be delivered through the internet. Users can save their data, servers, and many other storages online, which remain safe and can be sent to or accessed by those given permission.
The cloud has made business matters easier to conduct and holds many great benefits, making it an essential factor for companies to transition towards.
Why Should a Business Transition Towards Cloud Computing?
Cloud Computing, when introduced, was like that new kid on the block, which seemed cool, but people were hesitant to approach it. However, it soon changed people's perspectives and opinions about itself and benefited the world in many different ways.
If you are a company that wants to switch to cloud computing but are hesitant, here is why you should make the transition step.
Lowers Cost
While hardware was an efficient way to store data and other storage, those days are now gone. This is because hardware can be expensive to buy and sometimes can be inconvenient to keep. Moreover, if it faces any problem, the eradication of data will always be a concern.
Hence, cloud computing is your next best option. It is cost-effective, and you do not have to worry about storing files on different devices too. Everything can be kept under one roof, making it a very convenient approach.
Guaranteed Security
The best part about cloud computing or storing data on cloud servers is the guaranteed security. Companies that provide cloud servers guarantee users that their data and storage will be protected from hackers, and there will be no breach of privacy.
In short, your data will only be accessible by you or those with permissions.
Work-Life Balance
One of the best gifts any company can give their workers is a balanced work and life. Through cloud computing, this can be achieved easily.
Cloud computing will enable users to access data from the cloud server directly, no matter where they are. Hence, they don't need to be present in the office whenever a work need arises.
How Does ATS Pro IT Services Help Companies with Cloud Computing?
ATS was established in 1975 and has evolved with the dynamics of the changing world of technology. We understand how important it is to stay with the modern world and adapt according to its needs and requirements, and hence we preach to our customers the same.
At ATS, we help businesses understand why cloud computing is the demand of today and what benefits they will avail of if they switch to cloud computing. However, that is not all.
While many companies and firms do the same, certain factors make ATS different. If you are interested to learn about them, then hop on below:
We Make the Process Easier
We understand that while transitioning to cloud computing is the best decision for any company, we also know that it isn't possible all at once. Businesses and companies are loaded with data and essential servers that need to be protected, and it can be costly to upload them all at once.
So, we provide a helpful guide to companies about which data to upload first and what other factors will benefit them. Moreover, we will also help to find the best computing services which will sit well with your company's demands.
Throw Out the Old Ways
Our team will also help companies scrutinize and understand which of their technologies will soon go out of style. This means that any hardware or technology which doesn't seem promising for the future will be sidelined, and a better and more convenient alternative will be provided.
This will help the companies grow with the evolving world of technology and stay up to date so that their businesses can flourish.
Conclusion
If you are a business that plans to switch to cloud computing but lacks the essential guidance, then we will always be glad to help.
Through our support, not only will you make the right decisions in choosing the bests services, but you will hopefully flourish in the changing world. Contact us today!