June 18th, 2019 by admin
Independent market researcher Vanson Bourne surveyed 850 respondents in small- and medium-sized businesses across the globe about cybersecurity. The findings illustrate the perception of their current state of security, versus the reality of the cyber threats and challenges these businesses are facing.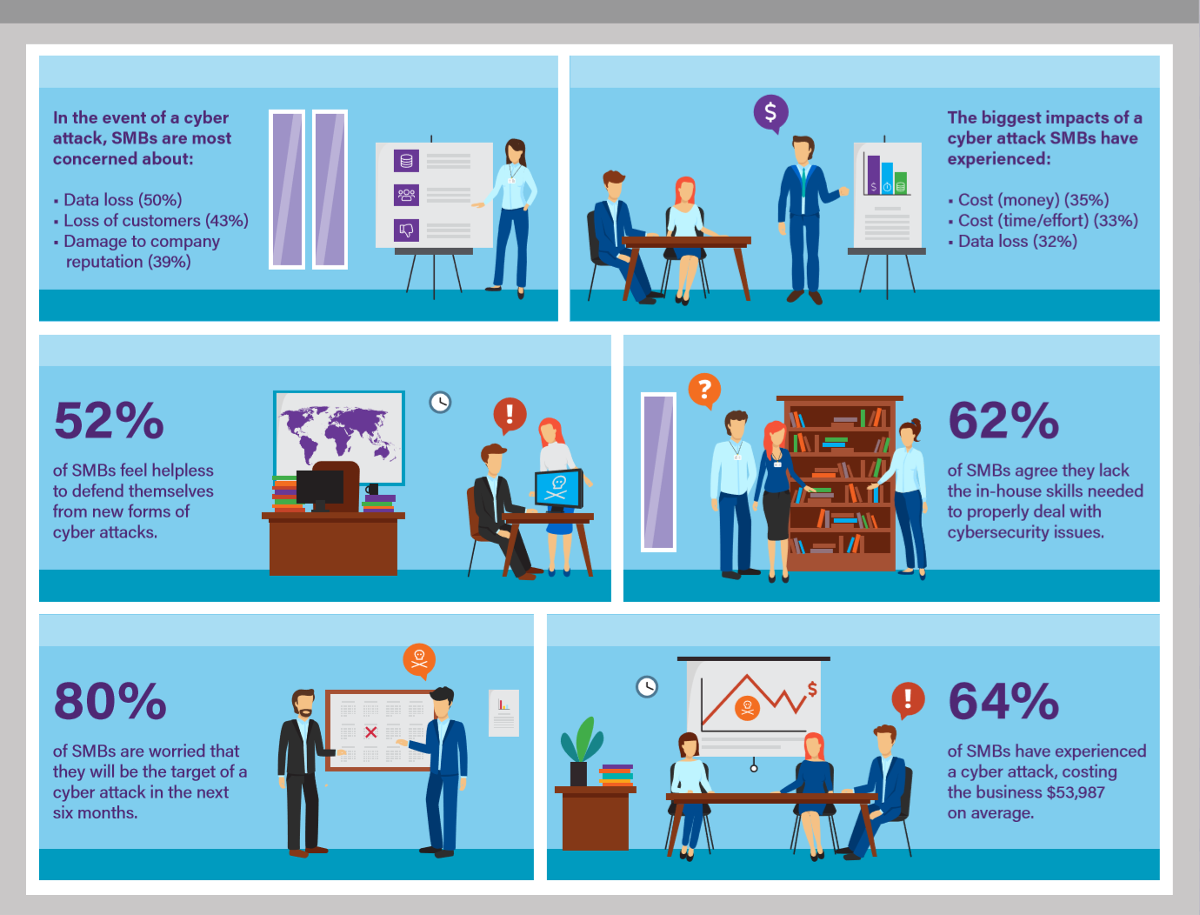 Has reality finally caught up with SMBs? The answer seems to be yes, as many are prioritizing cybersecurity and planning to invest more in protecting their organization.
89% of SMBs identify cybersecurity as the top or one of the top five priorities in their organization.
79% of SMBs plan to invest more in cybersecurity over the next 12 months.
79% of SMBs anticipate at least half of their cybersecurity will be outsourced in five years' time.
For more information, Tags: cyber security, assessment
Posted in: Security