July 23rd, 2020 by admin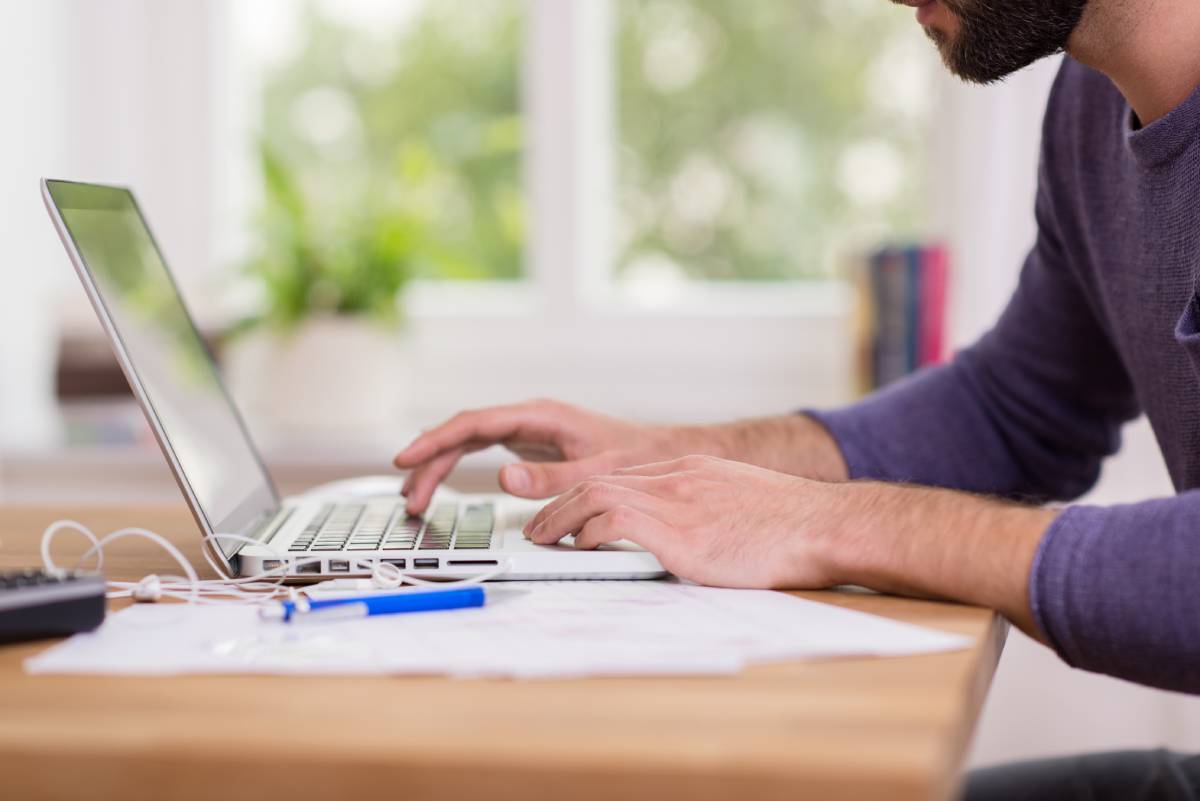 Companies made the switch to remote work to keep employees safe from COVID-19, and with the pandemic still affecting businesses, long-term remote work appears to be the solution. Ensuring your employees have the tools and infrastructure to be successful is critically important to your business's continued success. Some remote employees are struggling with broadband speeds, while others are struggling with being isolated. Cybersecurity is another issue that companies are dealing with, as home computers may not have the robust cybersecurity that office machines have. At ATS Communications, we understand these challenges and have solutions to impact your remote workforce positively.
With your employees working remotely, collaboration can be challenging. Your employees can no longer pop into an office to ask a quick question, and working on a project in a group is much more difficult. However, Microsoft Teams provides your remote workforce with collaborative tools that will enable them to work effectively. With the chat function and presence monitoring, you can quickly communicate with available employees and share files efficiently. Additionally, with Microsoft Office 365, your employees can work on files simultaneously and see real-time edits, making collaborative efforts much more effective.
Microsoft Teams also offers video conferencing, which enables more efficient communication than email or audio conferencing. Also, video conferencing provides a face-to-face medium, which can help your employees who are struggling with the isolation of working from home.
Another issue your company can face is that of cybersecurity. Employees may not have the same level of protection on their home computers that they had in the office. Spam filters and email security could be lacking, as well. The importance of training your employees on best practices to avoid phishing scams is paramount. Additionally, each home office should be considered a satellite office, and your cyber protections should have robust endpoint security. Our Advanced Endpoint Detection will protect computers and data from malware, viruses, and cyber attacks.
In addition, your employees should keep their computers updated with the latest versions of software to ensure that known vulnerabilities have been patched. Where possible, your business should consider providing your employees with computers and other hardware to ensure that they are using the most up-to-date software and cybersecurity.
In some cases, home broadband speeds are unable to handle the demands placed upon it. With VoIP phone systems requiring a high bandwidth to operate efficiently, some of your employees' home internet may not be up to the task. If possible, your business should consider upgrading internet speeds for your remote workers to help them work efficiently.
Supporting your remote workforce presents challenges for businesses, but these issues can be solved with the right partner in your corner. ATS Communications has solutions that will empower your remote workforce and allow them to be as efficient and productive as they were in the office. Ensuring your employees feel connected to their coworkers and that they have all of the applications and tools to be successful is crucial. Contact ATS Communications today so we can help your company get your remote workforce prepared for working from home for the long term.