March 19th, 2018 by admin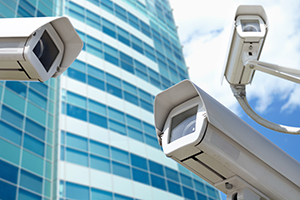 As a business owner, ATS knows that your number one priority is the safety and security of your employees and assets. Whether you want to ensure that you're covered in case of theft, vandalism or other crime or you just want the freedom to check in on your business when you're away, we offer the best in IP-based surveillance to give you peace of mind. With the award-winning Avigilon Control Center (ACC) you will not only be getting high-quality image detail, but also a system that manages and stores your image data while optimizing bandwidth and storage.
With the Avigilon Control Center, you will have the ability to view both live and recorded high definition video, switch between multiple cameras and zoom and pan within an image for better detail. Advanced control center features also include the ability to monitor your alarm system and integrate other systems like building management or access control so that you have one interface for everything. ACC also offers their impressive ACC Mobile application giving users with minimal training an intuitive interface that allows them to decrease response time in case of any event.
By switching to IP-based surveillance you're not only getting high-quality image detail, but you also get freedom from cabling on a wireless network so you never have to worry about unprotected areas. Let ATS help you protect your business with the best in video surveillance.
Posted in: Solutions