February 27th, 2018 by admin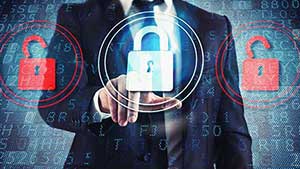 ATS Communications a leader in managed technology services, announced today that the company has partnered with ID Agent, to enhance the security of SMBs (small to mid-sized businesses) across the nation. ID Agent and this partnership will enable business owners, to prevent identity theft and thwart cybercriminals from gaining access to sensitive data.
"We're thrilled to announce this partnership. It's going to have a huge effect on the business owners we serve," stated Sanford Gladding, President of ATS Communications. "This partnership allows business owners to get a very clear and immediate picture of how their cybersecurity is currently performing. When owners are made aware of the threats and risks that are facing their business, they're capable of bringing in the right infrastructure to protect themselves from cyber-attacks. This partnership is so important because it gives a very clear picture of the company's risks."
The partnership between ATS Communications and ID Agent will combine human and sophisticated Dark Web intelligence with search capabilities to identify, analyze and proactively monitor an organization's compromised or stolen employee and customer data. Business owners will receive real-time alerts, so they can focus on running their organizations. This partnership will not only allow businesses to monitor the dark side of the web, but it also provides the option to monitor an organization's supply chain, third party partners and vendors that may have access to sensitive data, as well.
Find out more by reading our latest press release »
Posted in: Press Releases