March 2nd, 2023 by admin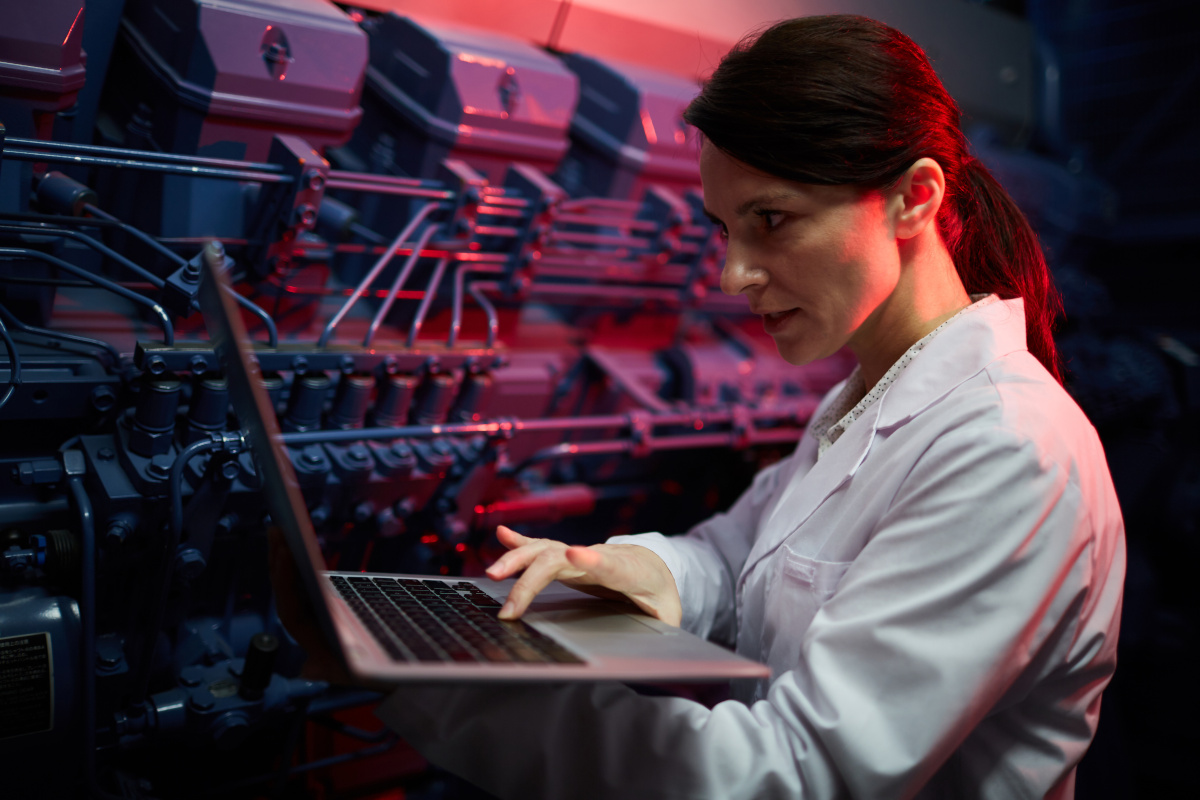 Is your business equipped for a power outage? Can it handle several hours of downtime? Are your servers backed up in the event of a virus attack? Businesses often underestimate the importance of a business continuity plan and data backup. In a perfect world, day-to-day business operations run smoothly. But in reality, disasters can strike unannounced, ranging from ransomware to human error.
Therefore, you must ensure that vital business operations remain uninterrupted and there is minimal recovery time for a business to get back on track. Otherwise, it can be catastrophic for the business, and you may lose important data. A business continuity plan should be a priority for every business to ensure their data is protected and any interruption, no matter how big or small, only lasts for minutes, not days and weeks.
Business continuity is an organization's ability to continue operating before, during, and after a disaster. With a business continuity plan (BCP) in place, you can thwart major upsets for the company. A solid BCP has three primary elements: resilience, recovery, and contingency.
Data backup, on the other hand, is the first step of the broader term called business continuity. It refers to the practice of copying data from a primary source to a secondary source in the event of an unforeseen disaster. You may call this contingency. Since data is the lifeblood of businesses, you must ensure it is safe at all times.
While data backup is vital for disaster recovery, it is not the only thing an organization needs to safeguard itself. Businesses need a more comprehensive business continuity plan, which will ultimately dictate how quickly a company can recover the backed-up data. Both go hand-in-hand and are crucial to the success of a business.
Key Benefits of Business Continuity and Data Backup
There are several benefits to choosing a business continuity and data backup plan for your organization.
Minimize Financial Loss

Businesses need finances to function. A simple disruption can damage the financial front of an organization. Research shows that, on average, an organization can lose a whopping $5600 per minute of downtime. In light of this, can you imagine the financial loss if your business operations halt for days or weeks due to a power outage or ransomware attack? Implementing business continuity will ensure your business minimizes downtime and, thus, financial loss through cloud solutions, offsite backup, and pre-planned troubleshooting to the shortest path to recovery.

Uninterrupted Service Delivery

No matter which industry in which you operate, it is important that you provide uninterrupted services to your clients. If your operations stop due to an unforeseen event like an electricity outage or data loss, you will be unable to serve customers. This could make them agitated - guarantee uninterrupted service delivery by planning for emergencies like this. Aspects of a BCP, like cloud backup, will allow you to serve customers without interruptions or delay.

Prevent Loss of Data

With the staggering increase in cyberattacks, businesses are always at risk. Whether it's a sophisticated cyber attack or an employee falls prey to a phishing email, your company data is at risk. Hackers often use this information to blackmail organizations and extort money from them. Unfortunately, almost 68% of breaches take several months or more to recover. Implementing a business continuity plan will protect your data with timely risk assessment. Data backup will ensure you don't lose valuable data that might cost your company money by the minute.

Gain a Competitive Advantage

Restoring your company operations while your competitors are still figuring out how to do that will give you a competitive advantage. This way, you can enjoy the peace of mind that you will not lose customers to a competitor. Business continuity and data backup allow you to restore access to vital data and resume operations. This will establish you as the industry leader in the customers' eyes.
Implementing a business continuity plan will ensure you can do the most important thing: adapt. Unforeseen events are commonplace in the business world, so assessing this risk and ensuring data backup with innovative solutions will make you a frontrunner in the industry.
Business continuity and data backup are vital tools for any business, ensuring it is able to recover as quickly as possible in the event of disasters like power outages, cyberattacks, and human error. Business operations come to a halt due to disruptions, and a business continuity plan will help avert the financial loss that results from this downtime.
At the same time, data backup is an important aspect of a business continuity plan, as it allows you to access data from another source if the onsite access is unavailable. Together, business continuity and data backup will let you offer uninterrupted services to customers, prevent data loss, minimize financial loss and give you an advantage over competitors.
If you want to integrate business continuity and data backup for smooth operations, contact us today.
Posted in: Data